Lots of people wonder why other women decide to donate their eggs.  Is it just the money that motivates them, or is it the opportunity to help people in need create a very wanted family? In truth, it's both and even more.
The opportunity to help another couple start their own family—with holiday traditions, inside jokes, and photo albums full of memories—is a magical gift.  Plus, egg donation makes a lasting impact.
Here are 5 of the top reasons why you (or maybe someone wonderful you know) should donate your eggs: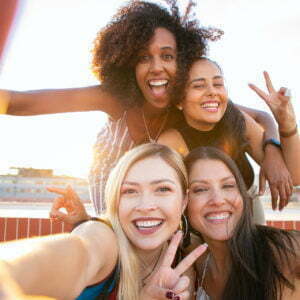 It is an opportunity to help a family out. You may be lucky enough to have an incredible family of your own, but others are not so lucky. Donating your eggs will help them create their own family full of special moments. 
You are a meaningful piece of the puzzle for a couple. Many couples with infertility issues or gay couples need an egg donation in order to make their dreams come true. You are that special puzzle piece that makes dreams come true!
You will learn more about who you are as a person. Donating eggs is definitely a lengthy process. One that will help you figure out who you truly are as a person in this world. 
As an egg donor, you are able to advocate for others who may feel alone or ashamed of their infertility problems. You are privy to a whole new world of fertility treatments, which allows you to understand what these couples are going through. As an egg donor, you get to show strangers that they are not alone in their journey. 
Get paid anywhere from $7,000 – $12,000 for your first donation (and it goes up each time you help someone)!! That's a MAJOR payday for you. The best part is you can use your compensation to travel, pay off student loans, or invest in your future! 
So, by spending a few weeks of your life helping others you give a priceless gift and receive many rewards as well!
Source: https://www.shadygrovefertility.com/article/5-reasons-to-donate-your-eggs-a-donor-tells-all/