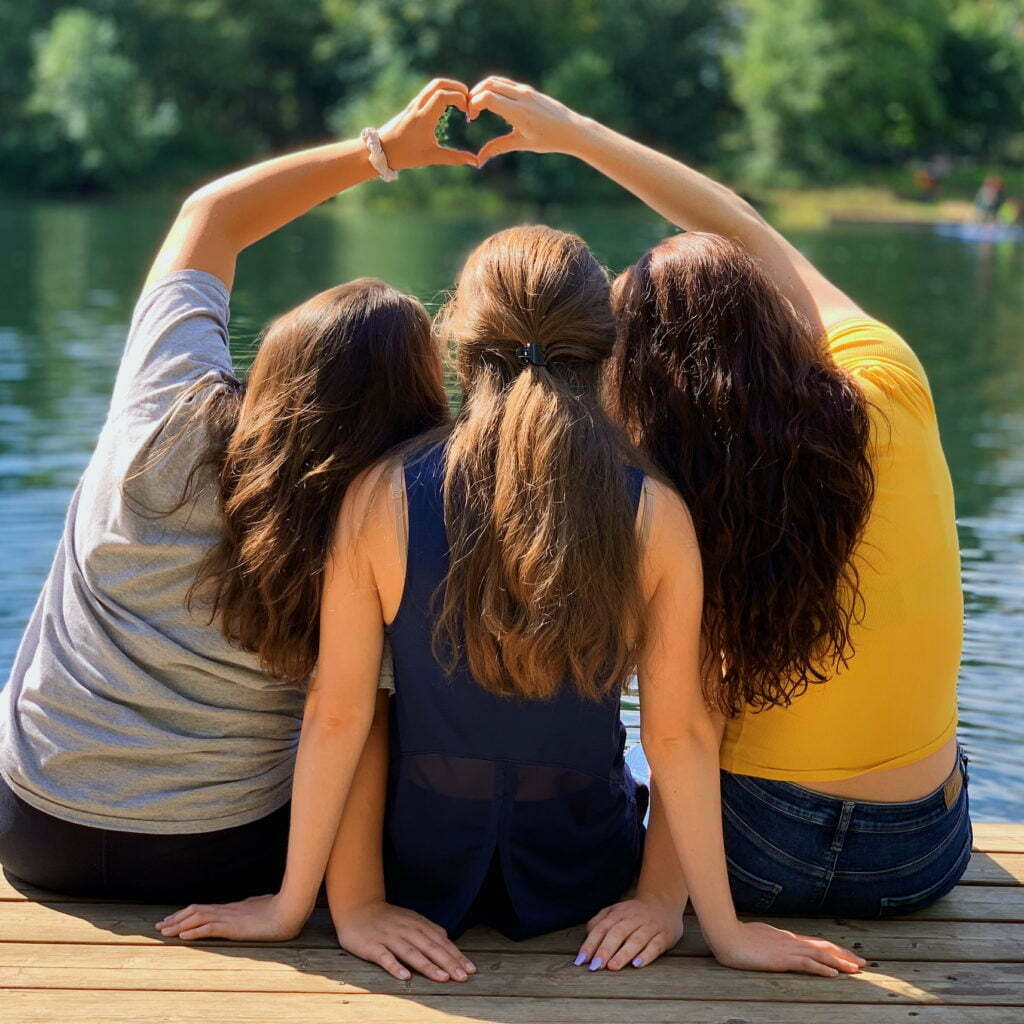 Everyone has their own style whether it's how they dress or decorate their home, but we also know you have your own unique brand when it comes to what kind of support and communication you may want during your surrogacy journey. 
Some surrogates like one-on-one communication with a dedicated staff member, while others might like to connect with an online support community of other surrogates. There is no right or wrong way of doing this, and this is why we as an agency have carefully picked the right staff members to be by your side –
One hundred percent of our agency's Surrogate Coordinators, aka SC's, are experienced Gestational Surrogates.
Your very first contact with us will be with a Surrogate Coordinator. She will be there to introduce you to all of the steps in your journey –  from learning about the process to helping you know what records you need to filling out on your questionnaire. She will answer any questions that might come up along the way.
Your Surrogate Coordinator remains with you even after you are accepted into our program and matched – she will be by your side for your entire journey. Since she has walked in your shoes and felt many of the things you are feeling, she is there to listen if you need an ear, offer advice and cheer you on through the joyous milestones that will occur during your journey.
Once you are officially matched with your Intended Parent/s, your Surrogate Coordinator will introduce you to your Case Manager. Your dedicated Case Manager will walk you through and take care of all of the administrative elements of your journey including:
Informing the clinic you are matched
Making travel arrangements
Overseeing payments
Connecting you with your attorney
Following up with appointments
Helping with a birth plan
You will find your Case Manager to be your #1 surrogacy cheerleader! They are a key member of the team that will support you throughout your journey, even after your baby goes home with your Intended Parent/s. Each Case Manager has years of experience helping and guiding Surrogates like you through their journeys
Our agency has its own online community composed of current and past Surrogates who have worked with our agency. On the online chat board, you will find women sharing their experiences, asking and answering questions. It is a place where you can count on each other for  support. Most of our Surrogates enjoy participating in this online community and meeting women like themselves.
This is undoubtedly a joyous journey, but there might be times you have something you don't know who to share it with. If you want or need to talk with a therapist we have professionals we can easily connect you with. Whether you need one session to talk about an issue that has arisen or many sessions for a lager issue, we want you to have what you need when you need it.
We also offer Doula support as long as the Surrogate and Intended Parents are in agreement about it. Many Intended Parents and Gestational Surrogates like that special support during the birth process, which we can definitely help make happen. Just let us know!
Explaining Surrogacy To Your Partner And The People Around You
Some people are surrounded by others that think everything they want to do is terrific – that said, most people aren't so lucky. Sometimes we need to explain our motivations and desires to get people on board. We never want you to become a Surrogate if the key support person in your life isn't cheering for you.  So, here's a few suggestions to help answer some frequently asked questions you might encounter:
Aren't you going to want to keep the baby?
While many women aren't sure they won't want to keep the baby – those women don't step up to be Surrogates. But other women's hearts are so big and their desire to help others is stronger than anything else. They know they love being pregnant, they ache for those that can't easily have a child, and they also know that the baby they will be carrying isn't meant for them. The mentality is more like a babysitter – you do everything a parent would do, but when the time comes the baby goes home with its parents.
Is this just about the money?
Are you sure this is legal?
Is the baby going to be related to you?
What about the scary stories we see on TV?
Show More