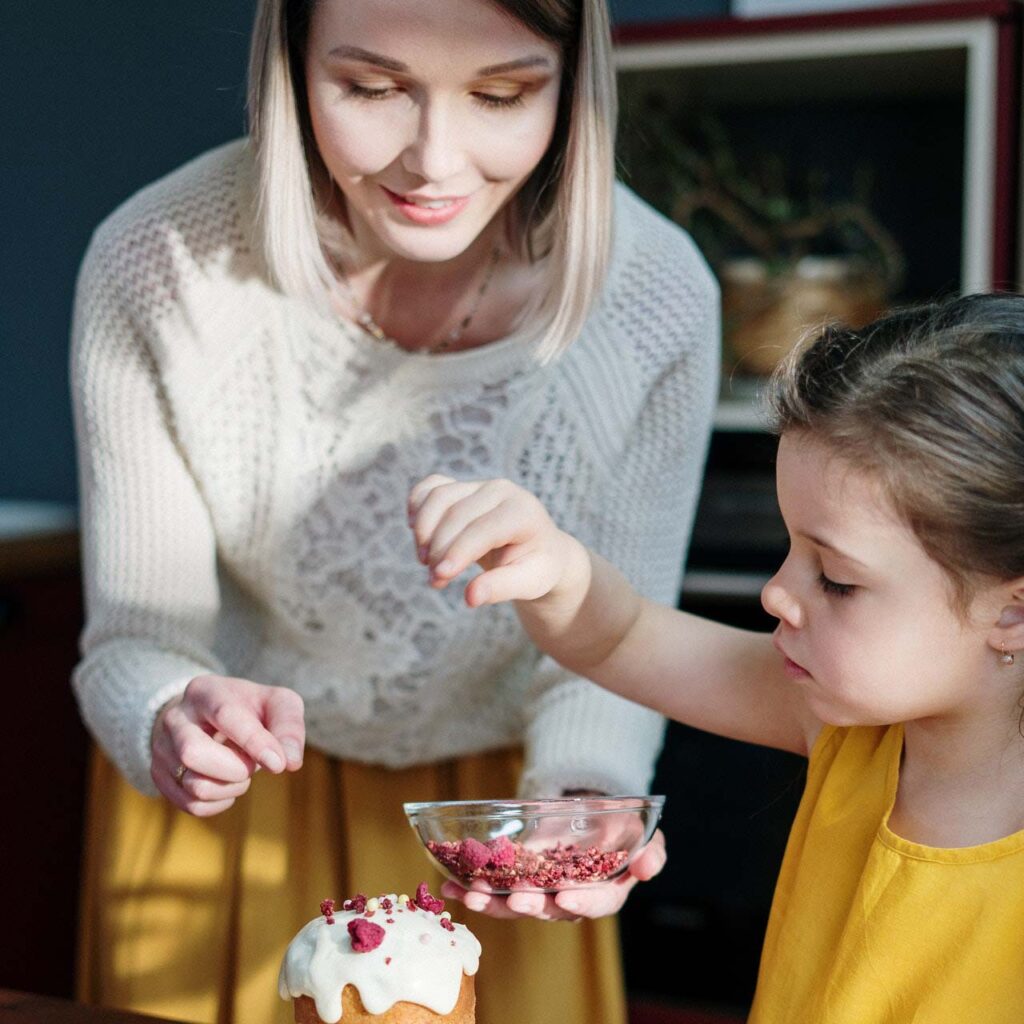 Surrogacy Is More Than Money, It's A Calling
Choosing to be a Surrogate is never just about financial compensation. Our Surrogates know in their hearts that it is an incredible opportunity to help your own and someone else's dreams come true all at the same time.  In fact, not one of our surrogates has done it just or the money. 
But, money is part of a surrogacy journey. The financial for your time, caring, and efforts are called a "Compensation Package". Here are some things our past Surrogates have used their compensation for:
• Saving for college
• Getting a new home
• Starting a business
While Compensation Packages vary agency-to-agency, we are happy to match what others are offering. Please don't hesitate to reach out to us – to talk to us about tailoring our package to fit your needs.
Finding The Right Surrogacy Fee For You
Surrogates come in all shapes and sizes and so do compensation packages. While there is no exact amount of money that equals your efforts, there are several factors of your own situation that will help determine your fee (i.e., insurance, location, experience, and more).
While some agencies pay more and others less, there is more to this than money. You will want to make sure that you are working with an agency that has experience, that offers support, is organized and eels your needs and desires are a very important part of this journey.
To help you determine the right fee for you, we'd love you to speak to your personal Surrogate Coordinator, they not only have years of experience supporting and assisting Surrogates but each one has been a Surrogate (more than once!). Your dedicated Surrogate Coordinator will advocate for your needs since personally know what this commitment takes.
Even if you are not ready to jump in just yet, feel free to reach out to us to talk.
What You Are Getting Paid For
The range of amounts you may receive for your surrogacy journey can be found in the Compensation Package. But before we talk about it, let's start with understanding that the range of amounts a Surrogate will receive has been determined as reasonable by US Surrogacy Attorneys, Surrogates and Intended Parent/s. Trying to decipher when you get paid, and what for can sometimes be overwhelming. To make it easier, we have broken it down into three groups:
Payments Prior to Pregnancy
It may surprise you payments for being a Gestational Surrogate start even before you are pregnant.
You will be compensated for all expenses required for your medical evaluation. Payments include all travel expenses, lost wages to go to appointments, childcare, etc.
You will have your own surrogacy attorney who will review your surrogacy contract with you before signing. This too will be paid for by your Intended Parents.
After contracts are signed, you will start receiving a monthly allowance.
You will receive an embryo transfer fee that covers the same expenses as your medical evaluation. Plus an additional amount for going through this easy and painless procedure (this fee ranges from $750 - $1500 in most cases).
Payments Made During Pregnancy -
Other Payments During Pregnancy and Post-birth
Your Compensation Package
We recognize that each individual has different needs so this list may not reflect yours, but it will give you a general idea of what to expect.
Compensation Package.
Base Fee: $35,000 – $65,000. The Base Fee is paid in installments over the course of your pregnancy. This is the average amount that a Surrogate receives depending upon her experience, insurance situation, location, etc.
Monthly Allowance: $200/month. This covers the general needs you will have over the course of the pregnancy to make your life easier. It could include non-prescription pregnancy vitamins, dog walking, gas to get to appointments, parking, phone calls, faxes, pregnancy test kits, and all the small needs for your journey. This is the average amount that is paid to you after contracts are signed.
Legal Fees: $1000 – $2000 – You will have your own attorney that the Intended Parents pay for to make sure you have legal representation when signing the contract with your Intended Parent/s. Fees vary by lawyer and state. Additional fees may be needed for the Pre- or Post-birth order. They too will be covered for you.
Maternity Clothing: $750 for a singleton, $1000 for multiples.
Housekeeping: Up to $100/week. Housekeeping starts at 33 weeks for a singleton and 30 weeks for twins. This payment continues until 2 weeks post-birth.
Embryo Transfer Fee: $750 – $1500 depending on your circumstances. This covers your expenses when you travel for the embryo transfer including lost wages, childcare.
Life Insurance: $500,000 policy.
Travel Costs: All expenses will be paid for the medical evaluation and embryo transfer for Gestational Surrogate and a travel companion.
Per Diem: $50/day for out-of-town travel to cover food and other small items as needed.
Lost Wages: For working surrogates to cover wages lost due to pregnancy. Up to 8 weeks post-birth for a C-Section and up to 6 weeks for a vaginal delivery.
Lost Wages for Spouse or Partner: Five to seven days during the entire journey.
Insurance: Insurance and all medical expenses will be covered (if you don't have your own insurance in place). If you have your own insurance in place, any medical bills that are not covered by your insurance will be paid in full by the Intended Parents. If needed, The Fertility Agency will put insurance in place, and premiums, co-pays, and all pregnancy-related expenses will be paid for.
But Wait, There's More Compensation For You!
Here are some of the other expenses and payments that may arise during your journey.
Bedrest: $100/week for housekeeping plus lost wages if placed on doctor-ordered bed rest.
Multiple Pregnancy: $5,000 for twins.
Mock Cycle: $500. Sometimes the fertility doctors will recommend a Surrogate do a mock (pretend) cycle to see how her body reacts to the medications, but no actual transfer takes place.
Canceled Cycle: $400 if the IVF cycle is canceled (through no fault of the Surrogate) after medication starts.
Invasive Procedure: $750 for each procedure.
C-Section: $3,000.
Loss of Reproductive Capabilities: If not covered by life insurance up to $10,000.
Termination of Pregnancy: $2,000 for loss of pregnancy in the event of induced labor due to loss of fetal heartbeat or indication of fetal abnormalities.
Psychological Counseling: Up to $1,800, if needed.
Breast Milk Pumping: $250/week, plus pump rental and all supplies and shipping costs.
Get A Raise, Surrogacy Experience Pays
When it comes to surrogacy, experience counts. Like any other job, you get a raise once you have some experience. We love working with experienced surrogates. So, if you've been a surrogate before – let's talk about your increased fee and what Compensation Package works best for you.
A Compensation Package Tailored Just For You
If there is something in our Compensation Package that doesn't work for you or you feel something is not included we can tailor it to fit your particular needs and circumstances.
We are always happy to try and match another agency's Compensation Package if you feel our agency is the best fit for you.
Please feel free to reach out to us to discuss a Compensation Package that is right for you.