Egg donation is an invaluable gift to people who might otherwise be unable to have a child of their own. It is a decision that requires commitment, and careful consideration on the egg donors part. While donors are financially compensated it's not the only reason why women donate their eggs. As this world is full of misinformation, there are common misconceptions about egg donation. So, today we are going to bust some of these egg donation myths! 
MYTH NUMBER ONE:
There is no limit to the number of eggs a woman is able to donate.
This myth is simply that, a myth. In order to keep the egg donors safe, as it is a medical procedure, there is a limit of six times for egg donation. The American Society of Reproductive Medicine established guidelines limiting the number of times that a woman can donate her eggs for their safety.  An egg donor must also wait in between egg retrieval cycles depending on their doctor's recommendations and the policies of the IVF clinic they go to.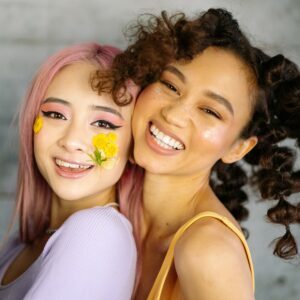 MYTH NUMBER TWO:
Women who donate eggs have legal responsibilities to any and all children born. 
Egg donors are most certainly NOT responsible for any children that result from their donated eggs. They must relinquish their rights and responsibilities associated with the donated eggs and any children born as a result of them. This is why there are lawyers involved to help egg donors navigate parental rights waivers, confidentiality agreements, legal contracts, informed consent releases, and more. These documents may vary slightly from agency to agency, but they always cover all the bases. It's also important to note that egg donor arrangements are most commonly anonymous, so the egg donors don't know the recipients and vice versa. 
MYTH NUMBER THREE:
Donating your eggs will deplete your egg supply. 
A woman is born with one to two million eggs inside her ovaries! That on top of the fact that she will only lose a few hundred eggs through ovulation in her lifetime means that she will still have plenty of eggs left. Egg donation will not significantly reduce the number of a woman's egg supply. During each donation cycle approximately 10-15 eggs are removed. If a woman donates the maximum number of times allowed, which is six, then she will have donated 60-90 eggs in her lifetime. 
MYTH NUMBER FOUR: Any woman can become an egg donor. 
Unfortunately, not every woman is a good candidate for egg donation. There are eligibility requirements to ensure that the woman is safe and the eggs are viable. Typically these requirements include being between the ages of 18 and 30, have a healthy BMI, non-smoker, physically healthy, no significant psychiatric disorders, regular menstrual cycles, not pregnant or breastfeeding, no current use of psychoactive drugs, and a willingness to self administer injectable medications. 
MYTH NUMBER FIVE: Women only donate their eggs for the money. 
While the financial compensation is nice, the truth is that most egg donors are motivated to help other families out. It is a lengthy process and requires multiple self-injections and doctor appointments, so you must be motivated by something greater than just compensation. 
MYTH NUMBER SIX: Egg donation is a painful process. 
The egg donation process itself is painless. Donors are sedated for the procedure and will have no memory of it. However, prior to the egg retrieval, donors must self-administer a series of shots, which some donors find mildly uncomfortable. Women who have no issues with needles and shots will do just fine. If you have a severe fear of needles then egg donation may not be suitable for you.
MYTH NUMBER SEVEN: Donating eggs can cause infertility in the egg donor. 
While there are certainly risks associated with any medical procedure, there is no evidence to support the claim that egg donation causes infertility. A very small number of egg donors will develop ovarian hyperstimulation syndrome (OHSS) or ovarian torsion, bleeding, or infection, but this is rare. 
MYTH NUMBER EIGHT: Women who use donor eggs will pass none of their own genes on to their offspring. 
This myth is actually pretty interesting! With the advancements in scientific understanding we now know that mothers can in fact pass on some of their genes to their offspring, even when they use donor eggs from another woman. This is thanks to microRNAs which pass genetic information from the mother to the fetus. These microRNAs are secreted in the mother's womb which then make their way into the developing fetus through the endometrial fluid. The coolest part of this is that these information packets can influence everything from the baby's physical characteristics to the onset of diseases in their life. This helps explain why some babies conceived from donor eggs bear a resemblance to someone on the birth mother's side of the family, maybe even the mother herself!
MYTH NUMBER NINE: As an egg donor you must take extensive time off of work or school. 
Being an egg donor does require a decent time commitment. The time commitment is typically around 6-10 weeks but appointments can usually be made for early in the morning  before work or school. Depending on the location of the clinic where you are having the egg retrieval done, you may need to spend a few nights aways from home, which would be the only extended amount of time you need to take off. Most women are able to schedule their egg donation right into their daily lives.