There is nothing quite like being a surrogate. Growing a baby and experiencing all the physical changes of pregnancy is an amazing journey. Doing so with someone else's baby is an incredible, selfless act of love and caring. But what's it like being a surrogate? Read on to learn more about what you can expect during a surrogate pregnancy.
What to Expect as a Surrogate
The journey of becoming a surrogate is an exciting one. The beginning of the process involves various screenings, consultations, and legal processes. It's not until about month six that the physical part of becoming a surrogate begins.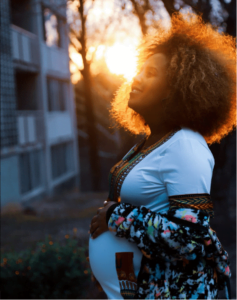 Surrogates get pregnant through in vitro fertilization (IVF), but first, they have to prep their bodies for the embryo transfer by taking medications that contain progesterone and estrogen. Next, a surrogate will have an embryo transfer — when the fertilized egg is placed into the uterus. If the transfer is a success, they'll continue taking hormone medications for about 10 weeks into the pregnancy.
Pregnancy as a surrogate is similar to a traditional pregnancy in terms of the physical changes. What makes it unique is that surrogates can share their belly pictures, cravings, and ups and downs with the Intended Parent(s) if they wish. Just as the surrogate nurtures the baby in her belly, she can also grow a relationship with the baby's soon-to-be parent(s).
What Does it Feel Like to Be a Surrogate?
To fully answer the question "what's it like to be a surrogate?" you have to understand a surrogate's motivations and feelings. Women become surrogates for many reasons. We have helped thousands of women fulfill their dreams since 2004 and through this experience, we've noticed many similarities:
Surrogates have big hearts: 95% of our surrogates say they find joy in giving to others. And 75% of our surrogates have first-hand experience with a friend or family member's struggle with infertility.
Surrogates are giving: They empathize with others who are struggling. About 50% regularly volunteer. 50% are registered blood and organ donors, and 100% feel the biggest reward is helping others.
Surrogates have strong support systems: 100% of our surrogates have someone cheering them on to help others. Whether it is a partner, family member, or best friend – their inner circle is there for them.
Surrogates do it for the right reasons: 60%+ of our surrogates report that the compensation will help to create a safety net for things like paying down debt or saving for their family's future. But every single one says helping others is the biggest reward of all.
Surrogacy Testimonial
It's challenging to sum up exactly what it's like to be a surrogate. Sometimes the best way to understand someone's perspective is to hear it straight from them. Watch the video below to see what Genevieve, a two-time surrogate, says about her experience.
"Hi, my name is Genevieve, I'm beginning my second journey with surrogacy. Being a surrogate has given me the opportunity to pay off debt, take my family on vacations, but most importantly, give two people a family. I could not imagine my life without my IPs or their baby."
If you're interested in learning more about the surrogate journey or would like additional information, get started today.
Surrogacy and Egg Donor Services
Since 2004, The Fertility Agency has helped bring over 1100+ babies into the world. We work with all intended parents, surrogates, and egg donors no matter their sexual preference, relationship status, ethnicity, location, etc. Our personal experiences and years of expertise provide us with the perfect balance of business and passion. Contact us for more information about what it's like being a surrogate with The Fertility Agency.