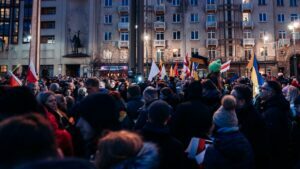 Did you know that Ukraine is the second most popular destination for surrogacy, just after the United States? In fact, an estimated 2,500 children are born through surrogacy agencies in Ukraine every year. Knowing this, it is horrible to think about the terror that is now taking place in eastern Ukraine. Intended Parents from around the globe are filled with fear for the safety of their pregnant surrogates. While others are scrambling to get their newborn babies out of the country. 
The unthinkable has happened, Russia declared war on Ukraine. This horrifying news has had a significant impact on parents expecting a baby via surrogacy in a country that for years has been a less expensive, relatively safe, surrogacy option for heterosexual Intended Parents from around the world. Imagine what it must feel like knowing that your surrogate is pregnant and stuck in a war zone.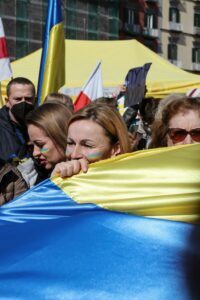 The Department of Foreign Affairs is aware of at least 14 surro-babies expected to be born in the Ukraine between now and May 2022. The increasingly volatile situation in Ukraine is causing increased stress and anxiety to these American Intended Parents. And that's just the United States – there are many more Intended Parents from all over the world who are caught in this precarious situation. 
What Ukrainian clinics are doing to help the situation: 
Two of the main clinics in Ukraine have made contingency plans to support the move of surrogates from Kyiv to Lviv due to the invasion of Russian forces on the Eastern side of the country. They are hoping that this will keep the surrogates safe and out of the way of any potential danger or physical harm. 
Why Go to Ukraine in the first place?

Ukraine has long been a popular destination for surrogacy and egg donation thanks in part to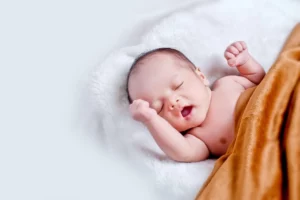 significantly lower costs and solid legal protection for the Intended Parents. Ukraine also offers some of the finest reproductive medical facilities in the world.  It's no surprise that so many heterosexual Intended Parents struggling with fertility from around the world flocked there to do surrogacy and egg donation IVF treatments. This only makes the current situation all the more heart-wrenching. 
The Effects for People Around the World:
Couples from Australia, the UK, the US, Ireland, and more are now stuck in Ukraine as Russian forces advance. These parents want to support their surrogates during the birth process before bringing their new babies back home. They had hoped to be united with their newborns safely, but those plans are rapidly changing.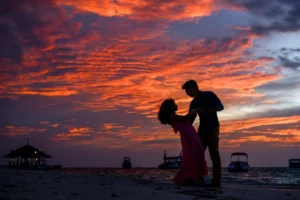 Irish families, in particular, have been worried about the tense times in Ukraine. They have experienced similar anxiety back when Covid first came about. When covid hit the world, Irish officials went to great lengths to support families with Ukrainian surrogate newborns. The country is confident that this will be no different. 
But with Russian forces continually bombing the Eastern side of Ukraine, the surrogacy situation is becoming extremely dangerous for others.  A British couple stuck in Kyiv with their newborn twins has no way of getting out of the war zone. The British government is requiring them to drive to the western side of Ukraine to pick up emergency documents. With a limit on gas and no taxi drivers willing to make that journey the couple is stuck. The couple now hides in an apartment until a solution can be found. 
The Fate of Frozen Embryos:
Other Intended Parents are worried about what will happen to their precious frozen embryos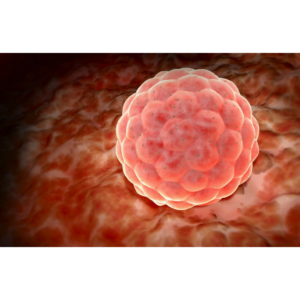 that are stored in Ukrainian facilities. Sometimes, these frozen embryos are a couple's last hope of having a genetic child. Currently, the fate of these embryos is unknown. Ukrainian fertility agencies are doing their best to move the frozen embryos to safer locations.