It's hard to believe celebrities are normal people.  They certainly lead very different lives than most people – movie premieres, designer clothes, mega-mansions. However, the truth is that celebrities are just like us in many ways. They brush their teeth, pay bills, and sometimes they need the help of a gestational surrogate to build their families.  Sadly, fame doesn't matter much when it comes to infertility struggles.
We're back with another 10 celebs who have taken the surrogacy route in order to start their families.
Jamie Chung & Brian Greenberg
Jamie Chung, star of The Real World: San Diego, started off by freezing her eggs because she was unsure if or when she would be able to start a family with her life partner, One Tree Hill actor, Brian Greenberg. She ended up going forward with surrogacy and now has beautiful twins!
Alec & Hilaria Baldwin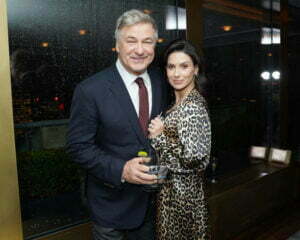 30 Rock actor, Alec Baldwin and his partner Hilaria Baldwin have a growing family but when they experienced the loss of a little girl 4 months into the pregnancy, they were devastated. This tragic event prompted the couple to turn to surrogacy to bring a new addition to the family. Their surrogacy journey brought them a wonderful bundle of joy that the whole family was excited about.
Kristen Wiig & Avi Rothman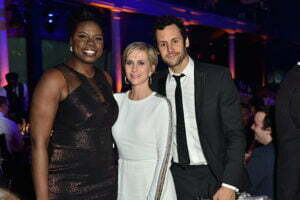 The Bridesmaid actress Kristen Wiig experienced many years of fertility struggles before finally accepting surrogacy as her path to parenthood. She and partner Avi kept their journey private. However, looking back, Kristen says she wishes she had spoken up sooner. She realizes now that so many others were going through the same struggles and that her own story could help ease their pain. She is now sharing her surrogacy journey with the world and loving every moment of being a parent.
Kandi Burruss & Todd Tucker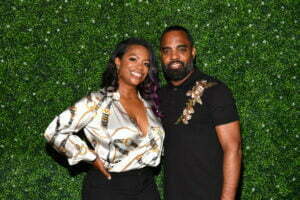 Kandi feels blessed to have been able to give birth to her first son Ace, with the help of in vitro. Eventually, she found out she had uterine fibroids. The fibroids led to multiple surgeries and in the end, it became too risky for her to carry another child.  She and her husband found a wonderful surrogate who helped welcome her daughter, Blaze, into the world on Nov. 22, 2019.
Anderson Cooper
American broadcaster, Anderson Cooper was inspired to become a father by his own parents' story of an unlikely couple making it in the world. His father came from nothing, while his mother was an heiress. Cooper wanted to share that story with a child of his own. He welcomed a baby boy, Wyatt, via surrogacy in April 2020 and the newest addition to the family, Sebastian, via surrogacy in February 2022! Cooper is overjoyed to be a father and thankful for the surrogacy process helping him become a father.
Andy Cohen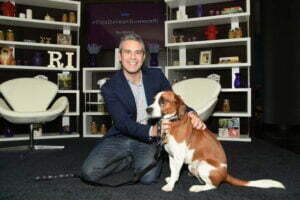 Radio and TV talk show host Andy Cohen feels fortunate enough to have the means to afford the surrogacy process. He knows how expensive it is and that it comes with its own unique challenges. Cohen feels blessed to have been able to find a surrogate in California to help him become a father.
Gabrielle Union & Dwyane Wayne
The Bring It On actress, Gabrielle Union, is no stranger to fertility struggles. She endured three years of failed IVF cycles and all the emotional and physical upheaval that comes with it. Union has been very vocal about her struggles and even said that she felt as though her body was a prisoner of trying to get pregnant. Through all the pain, she and Dwyane Wayne stuck with their dream, and with the help of surrogacy, they finally met their daughter, Kaavia,  on November 7, 2018.  Gabrielle has written a book and is sharing her story with anyone who will listen – she wants others to know that even with infertility, there is hope.
Zach Gilford & Kiele Sanchez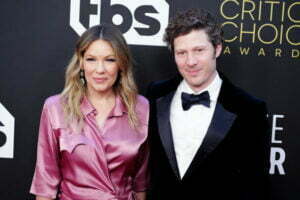 Kiele and Zach were overjoyed to share the announcement of their pregnancy in November 2015.  Unfortunately, tragedy struck when Kiele suffered a late-term miscarriage.  The Lost actress fell into a world of anxiety and depression. But even the darkest days did not stop them from their dream of becoming parents. Two years later and thanks to the help of a surrogate, Zach and Kiele welcomed a baby on November 29, 2017. Kiele is a proud mama lion and grateful to their surrogate for helping them fulfill their dream.
Fredrik Eklund & Derek Kaplan
Egg donation and surrogacy have helped Million Dollar Listing star Fredrik Eklund and his husband Derek Kaplan become parents. The same-sex couple has been very open about their journey through surrogacy and the loss of two sets of twins along the way. Though it was a long time in the making,  the happy couple was overjoyed to welcome twins Milla and Fredrik Jr on November 28, 2017.
Shaun T & Scott Blokker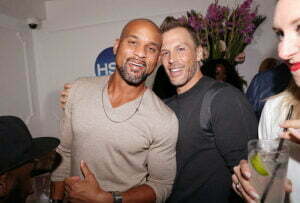 Fitness trainer Shaun T and partner Scott Blokker went through all the fertility struggles imaginable. After a long, stressful, and expensive journey, they are proud parents of two beautiful children. The two little ones, Silas Rhys and Sander Vaughn were delivered two minutes apart on November 17, 2017. The parents are happy as can be and so grateful for their surrogate's selflessness throughout the journey.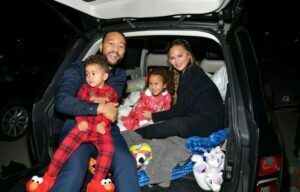 Bonus Couple: The latest in the Hollywood rumor mill is that Chrissy Teigen and John Legend are looking to expand their family through surrogacy. Chrissy shares much of her life on social media, including the recent pregnancy and miscarriage she suffered. Here's to hoping the couple is successful in adding a little one to their growing family via surrogacy!