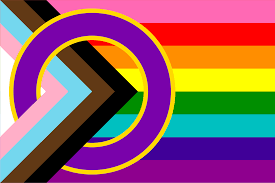 Happy Pride Month 
June is a month of celebration and uplifting of LGBTQ voices. There are traditionally parades, protests, memorials, and live drag performances. It is a time to celebrate the achievements of LGBTQ members and remember the lives lost to HIV/AIDS, and violence. 
Why we Celebrate in June
We celebrate Pride month in June to coincide with the Stonewall Uprising on June 28, 1969. In the 1960s raids on LGBT, bars were commonplace. On this particular night, the patrons at Stonewall Inn fought back by throwing bottles and rocks at the police. This was the catalyst for the Gay Liberation Movement. Over the next week, more riots broke out in protest thus igniting an atmosphere of gay liberation. 
Artist Gilbert Baker created the pride flag in 1978 to represent the LGBTQ community. There is a symbolic meaning behind each color of the flag. Red is life, orange is healing, yellow is sunshine, green is nature, blue is harmony, and purple is spirit. Gilbert's original flag had eight colors, with hot pink representing sex and turquoise representing magic/art. 
The Fertility Agency takes pride in helping members of the LGBTQ community create the family of their dreams! 
Couple's Helped
Here are some of the couples that we have helped with creating their beautiful families. 
Dan & Aaron:
Their journey began two years ago when they both realized that having a family is possible for gay couples. Australia does not allow surrogacy unless through pure altruism, which led Dan and Aaron to seek help with surrogacy in America. The guys decided to have two concurrent surrogate journeys to have as close to a twin journey as possible. 
Avi and Eliel:
They are a wonderful gay couple from Israel. Avi and Eliel decided to begin their surrogacy journey a few years ago. They had their first daughter in August 2020 via a Kansas surrogate. The guys are beyond excited to be on their second surrogacy journey with a daughter due in October.