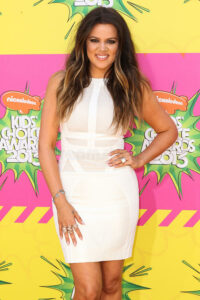 It's no secret that Khloé Kardashian of the famed "Kardashian Family" struggled with getting pregnant and her journey was filled with heartbreak. But her dream finally came true in 2017, when she found out she was pregnant!  Khloé and boyfriend Tristan Thompson welcomed a beautiful baby girl on April 12, 2018. Her name – True Thompson.  
The Struggle Begins
While the outcome was joyful, the pregnancy was anything but. Tristan, the baby's father, cheated on her during the pregnancy and their relationship strained under the pressure. Somehow they managed to stay together until the summer of 2021 when they finally called it quits as a couple.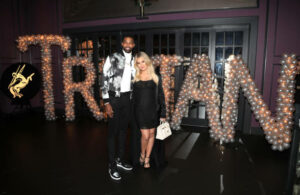 Despite not being a couple any longer, they both agreed that Thompson would be Khloé's   "sperm donor" when she decided she wanted to give True a sibling. But she had another problem, the first pregnancy was hard on her body and she was worried for her health and safety. So taking a hint from big sis Kim, Khloé decided to turn to surrogacy. 
Current Relationship Status 
In case you're wondering, Khloé and Tristan are NOT back together – well not in the traditional sense anyway. In fact, it seems as though they have not spoken since December of 2021, outside of any co-parenting matters. The cause of their silence – is most likely the fact that Tristan fathered a baby in Dec. 2021 with Maralee Nichols, a fitness model, DURING the time he was still an item with Khloé. Their surrogacy baby was likely conceived in November 2021 in secrecy (at least from the media!) and the baby's birth in early August 2022 was a surprise to everyone (well not to the Kardashians and their inner circle, of course).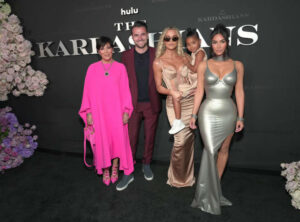 Looking Forward 
If it's a Khardasian, there's sure to be drama surrounding the story. And Khloé really took this one to the max! Despite the cheating scandal surrounding Khloé's relationship with her ex Thompson, the Kardashians are not known for letting anyone stop them from achieving their goals. 
As of today, all is good as True's baby brother was born Aug 6, 2022, and Khloé is an overjoyed mama once again. The baby has yet to be named, but knowing those Kardashians, the little boy will end up with a unique moniker. We'll just have to wait and see!  
Benefits of Surrogacy
While Khloé's surrogacy journey is all over the media because she is a celebrity, there are so many others around the world who are more silently struggling with infertility or challenges in creating their families  Many of these Intended Parents are able to turn to surrogacy to finally have their families.  Surrogacy gives hope to women who have struggled with miscarriages, fertility-related cancers, or genetic issues that leave them unable to bear children.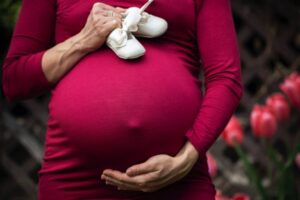 There are so many other reasons people use surrogates to have babies – this is especially true for members of the LGBTQ community, who in the past, may not have been able to have biologically related children or babies who they can raise from birth. While Khloé's  surrogacy story shines on the front pages of newspapers and top posts on social media, it does help to put a spotlight on the countless number of men & women who suffer this journey in darkness.  
Final Thoughts
While celebrities have an easier time affording surrogacy, each person's heartbreak when dealing with infertility is universal. It is never easy to have your dreams of becoming a parent seem unattainable. Khloé has struggled like so many other women and men, but she continued to follow her vision and eventually made her dream come true.  We wish Khloé and her family good fortune as they continue to grow!